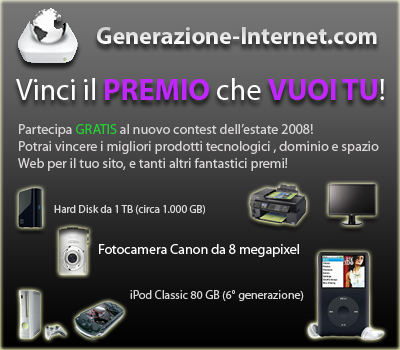 Host : Generazione Internet
URL : Generazione Internet ti regala il premio che vuoi tu! Il contest dell'estate 2008!
Prize : Your choice from their awesome list!
End Date : 11 September 2008

How To Enter:
Click on the Contest URL above and follow the instructions to gain yourself some entries.
Awesome prizes to win, like a
Fotocamera digitale Panasonic Lumix DMC-TZ4
or a
Dominio + Spazio Web gratis per un anno con DreamHost
.